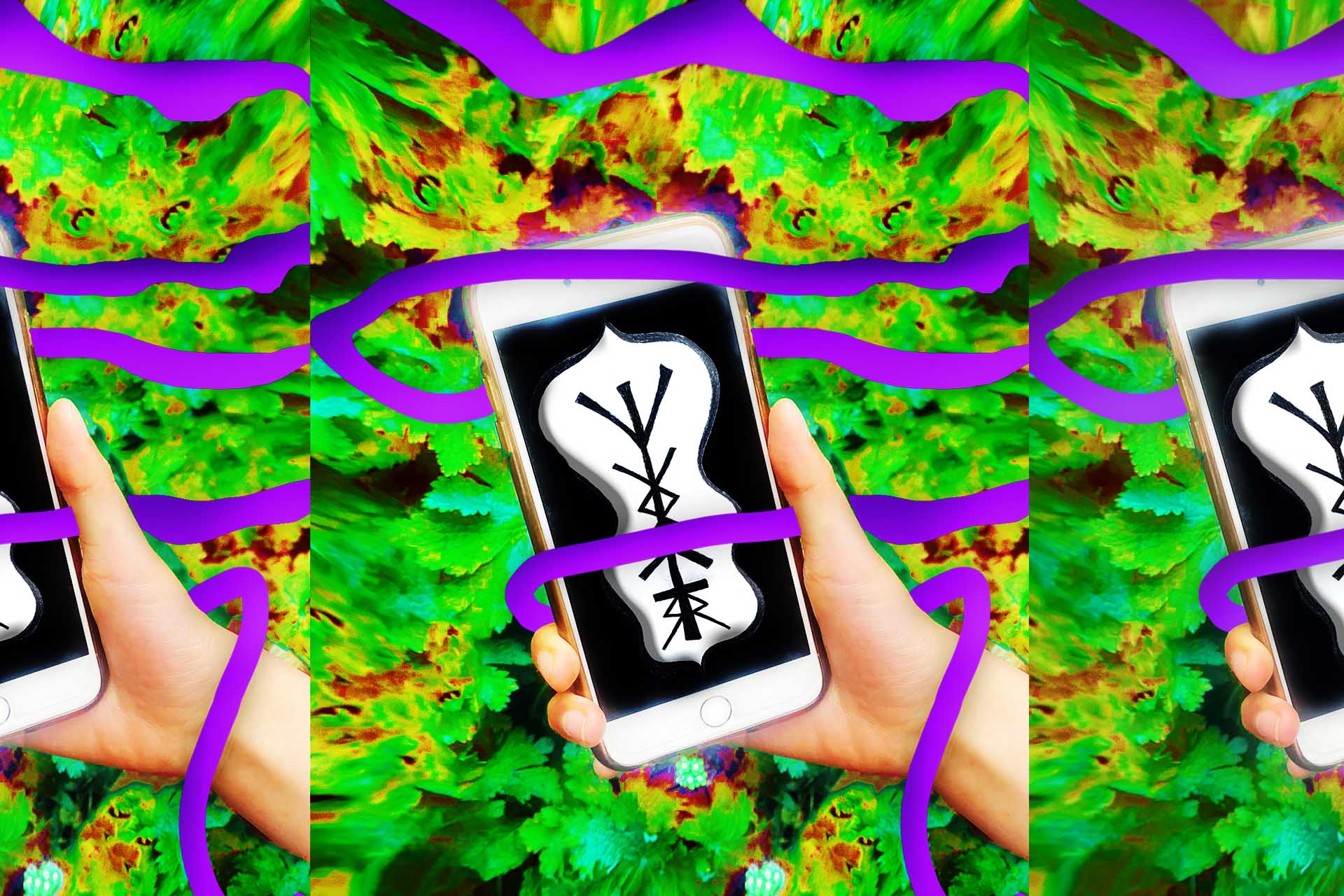 Based on a Tree Story
Hervisions x Ayesha Tan Jones

Artwork live in June and August 2021
A site specific, sonic augmented reality encounter with a digital tree sprite that tells tales of the tree's past, present and future.
The trees of Finsbury Park are very old, and they have been witness to a lot of change and growth. If the trees had a voice, what would they share?
Based on a Tree Story brings to life Furtherfield Gallery's nearby resident, a London plane tree dubbed the Trunk Triplets Tree, situated in Finsbury park and the soils from which they grew, part of the now-extinct ancient woodland, Hornsey Woods. From the medieval history to sci-fi futures, their stories are told through an augmented reality and audio experience, giving viewers an insight into the past, while arming them with inspiration and knowledge to help protect the trees into the future.
The project activates a digital tree sprite which shares a fable crafted through local research, site visits and discussion with Ricard Zanoli, the Park Ranger.
For this first iteration of the artwork for the People's Park Plinth revealed in June, we are sharing the stories of the London Plane tree. If this work is selected in a public vote in August 2021, the audience will be invited to follow a magical trail of clues to find other tree sprites and experience their stories.