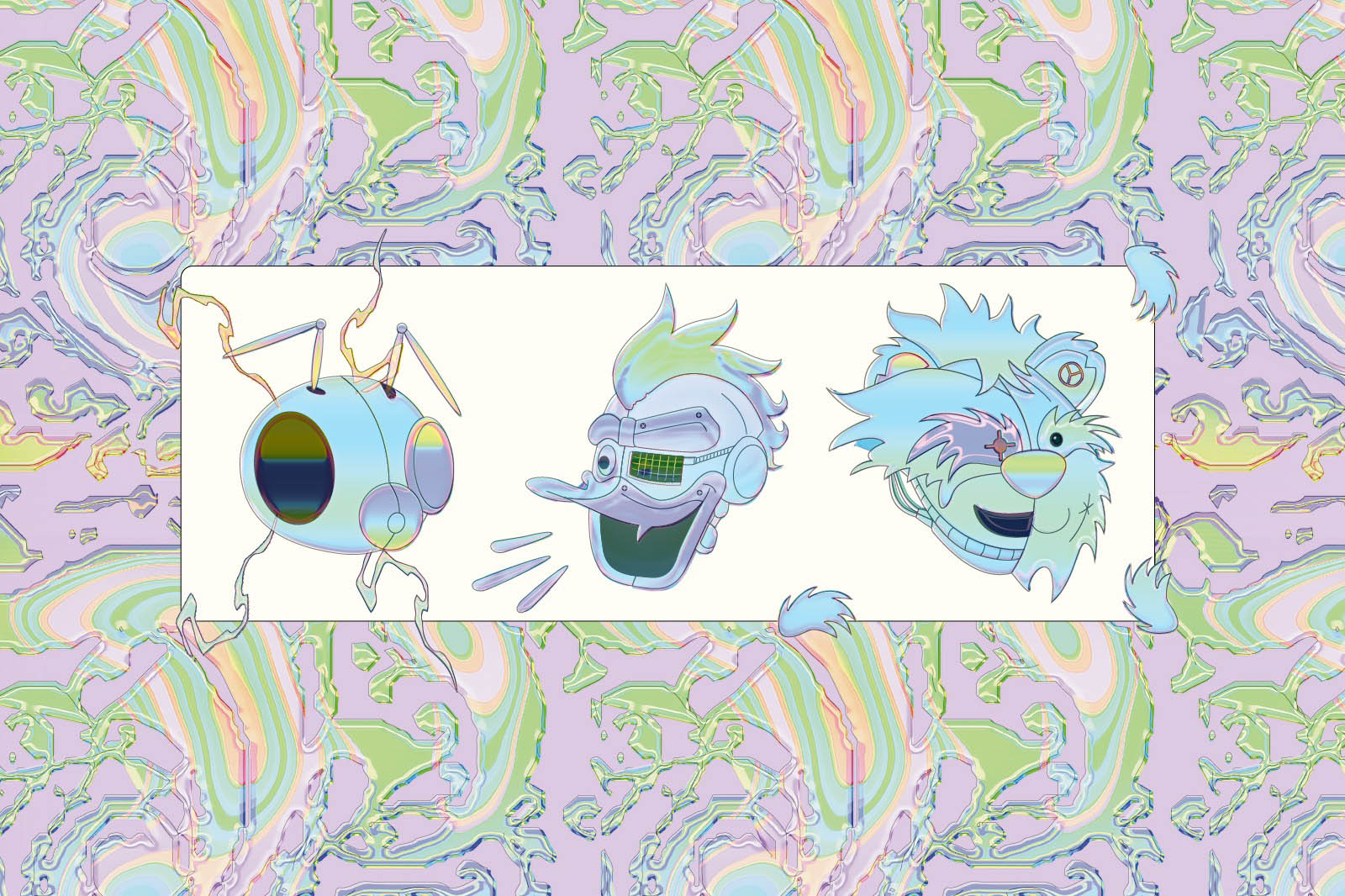 About the People's Park Plinth
In 2019 we celebrated 150 years of Finsbury Park being the 'People's Park' – a place where we can all do things together. In 2020 protests across the UK saw public artworks toppled from plinths, while the pandemic left us separated and isolated. We believe it's time to re-explore our public spaces as vast platforms not just for shared experiences but shared choices we make together.
We collaborated with incredibly talented artists, curators and local park members to create 3 'taster' digital public artworks that speak about the park's heritage and local stories. In May, June, and July we showcased a different digital art experience each month. 
In August, the park made its pick! We will be launching a larger commission of Based on a Tree Story this Autumn, and to continue celebrating the heritage, artistry and local voices from Finsbury Park, all the 'taster' artworks will be available until January 2022.
If you are in Finsbury Park you can use the camera on your phone to scan the QR codes on the People's Park Plinth (presented on the exterior of our Gallery building in the centre of the park). They are all free to access, any time, with any smartphone – but you might want to have some headphones handy too. 
If you are somewhere else you can click the links on this website to find the artworks.
In August ALL the digital art experiences will be on show again but this time we want you to tell us which one belongs right here in the heart of Finsbury Park.
It's your park so it's your pick!
Sign up here to get involved in choosing the artwork that most belongs in the heart of Finsbury Park next year.
The People's Park Plinth is an initiative by Furtherfield, London's longest running art and technology (de)centre nestled in the centre of Finsbury Park and featured on the Piccadilly Line map of London attractions.
About CultureStake
In August, after experiencing all 3 digital artworks, we asked people to pick which one they thought belonged in the heart of Finsbury Park by either:
 ◦ Attending our People's Park Plinth Voting Weekend(14-15 August) and voting onsite at Furtherfield Gallery in Finsbury Park.
Or
 ◦ Signing up with their email address. When voting opened in August, we sent them a magical voting token that allowed them to vote via the CultureStake app (voting tokens were issued from 14 -31 August).
The park's pick is Based on a Tree Story, and we are working with HERVISIONS and Ayesha Tan Jones to make a bigger and better version of their digital art experience -  and then we will launch it on the People's Park Plinth this Autumn!
We wanted everyone to express an opinion - even if visitors were far away what they felt mattered too. But if voters lived locally what they felt mattered more for the vote count - so we weighted the vote for anyone using the CultureStake app within or near the park.
If you are an arts organisation you can find out more about how you can use CultureStake to drive collective cultural decision-making at your own digital and physical events.
Artists and collaborators
Breath Mark
We are just animals, humans, and machines getting on together in specific lifeworlds
---
Breath Mark is a curatorial collective initiated as a part of the Curating Contemporary Art Graduate Projects Programme 2021, Royal College of Art. Comprising six international members, Breath Mark's curatorial practice responds to the challenges of curating remotely and explores the interconnectivity of physical and digital site-specific experiences.
Members: Kevin Bello, Jindra Bucan, Harriet Min Zhang, Soyeon Park, Yifei Tang and Yuting Tang.
Hervisions
Based on a Tree Story
---
IG: @hervisions_
HERVISIONS is a femme-focussed curatorial agency supporting and promoting artists working across new and emergent technologies, and platforms with a strong focus on the intersection of art, technology and culture. HERVISIONS partner with institutes, organisations and galleries to create antidisciplinary exhibitions and innovative commissions. Select partners include, LUX, Tate, bitforms and Google Arts and Culture.
Ayesha Tan Jones
Based on a Tree Story
https://www.ayeshatanjones.com/

---
Ayesha Tan Jones AKA YaYa Bones work is a spiritual practice that seeks to present an alternative, queer, optimistic dystopia. They work through ritual, meditating through craft, dancing through the veil betwixt nature and the other. Ayesha weaves a mycelial web of diverse, eco-conscious narratives which aim to connect, enthral and induce audiences to think more sustainably and ethically. Traversing pop music, sculpture, alter-egos, digital image and video work, Ayesha sanctifies these mediums as tool's in their craft. Selected recent commissions/exhibitions include: Shanghai Biennale (2021) Athens Biennale (2021) Solo Show at Underground Flower Offsite (2020) Serpentine Galleries, London (2019) IMT Gallery, London (2019) Mimosa House, London (2018), ICA, London (2018-2020) Cell Project Space, London (2018) Gropius Bau, Berlin (2018) Yorkshire Sculpture Park (2016-17). Ayesha is represented by Harlesden High Street Gallery, London.
Desree
Future Fictions of Finsbury Park: The Light and Dark
https://www.iamdesree.co.uk/

---
Desree is an award-winning spoken word artist, writer and facilitator based in London and Slough. Currently Artist in Residence for poetry collective EMPOWORD, Desree explores intersectionality, justice and social commentary. Producer for both Word Up and Word Of Mouth, finalist in 2018's Hammer & Tongue national final and TEDx speaker, she has featured at events around the UK and internationally, including Glastonbury Festival 2019, Royal Albert Hall and Bowery Poetry New York. Burning Eye Publishers republished Desree's first pamphlet, I Find My Strength In Simple Things, in May 2021.
Alex Dayo
Future Fictions of Finsbury Park: The Light and Dark
http://drummingschool.co.uk/

https://drummingschool.co.uk/zantogola/

---
Alex comes from Burkina Faso where his professional musical career started in the 1980's, accompanying the National Ballet Kouledafourou on tour as well as playing for African Royalty and globally-recognised dignitaries at private and public events and the Ensemble des Radios and Televisions of Burkina Faso, based in Bobo-Dioulasso. In 1985 he founded Wountey, a collective of musicians who created a new fusion of traditional and modern music called Plenguedey, and, for fifteen years, toured across Africa and Europe, spreading Burkina Faso's cultural fusion to a wider audience. His musical collaborations include Ali Farka Toure, Femi Kuti and Salif Keita from Africa and traditional Master Griots from Burkina Faso/Mali/Guinea/Gambia. An accomplished arranger, Alex incorporates African traditional, Fusion, Jazz, Rock, Latin and Caribbean influences. Alex moved to London in 2007, where he set up a drumming school. A highlight of Alex's career was being chosen to play at the Opening and Closing ceremonies at the London 2012 Olympics.
Studio Hyte
Future Fictions of Finsbury Park: The Light and Dark
http://studiohyte.com

IG: @studiohyte
---
Studio Hyte is a London based multidisciplinary design studio who place research and concept above medium. Working between graphic design, interaction and emergent forms of visual communication, we aim to create meaningful and thought provoking work. Formed of a small group of individual practitioners, Studio Hyte is the middle ground where all of our interests and practices meet. As such our collective practice and research covers a broad spectrum of topics including; language, inclusion & accessibility, egalitarian politics & alternative protest and technology & the human. With an emphasis on process, we often create critical narratives through our work in order to conceptualise through making. Collectively, our visual practice is a means through which we can plot out a conceptual landscape in order to understand and explore real-world scenarios. Studio Hyte works on self-directed research projects, commissions and client-led projects for a small pool of like minded organisations and individuals.